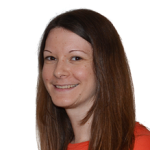 Dr Gemma Langridge, Group Leader, Quadram Institute
Dr Langdrige is a highly accomplished researcher with a profound interest in comparative genomics, transposon mutagenesis, and metabolic reconstruction methods, which she utilizes to unravel the impact of genetic mutations on bacterial niche adaptation.
She kick-started her academic journey by completing her undergraduate degree in Biological Sciences at the prestigious University of Oxford. Eager to delve deeper into the fascinating world of genomics, she pursued her PhD at the renowned Wellcome Trust Sanger Institute. During this period, Gemma expertly employed experimental and bioinformatic approaches to investigate the metabolic capacity of closely related salmonellae. As part of a pioneering team, she played a crucial role in developing transposon directed insertion-site sequencing (TraDIS), which was employed to examine the essential gene set of Salmonella Typhi under various laboratory conditions, including the presence of bile. This laid the foundation for her subsequent involvement in a wide array of projects utilizing TraDIS in several bacterial species, including E. coli, Salmonella, C. difficile, Bordetella, Pseudomonas, and Staphylococcus.
In 2016, Gemma made a significant move to the University of East Anglia (UEA), where her focus shifted towards exploring the genetics of the non-aureus staphylococci, with a particular emphasis on their biofilm forming ability. Alongside this research, she undertook an extensive large-scale screen aimed at identifying antibiotic resistance determinants across a collection of over 400 non-aureus strains. Gemma's dedication and contributions to the field of genetics caught the attention of the Quadram Institute, where she took up a position in late 2018.
Throughout her career, Gemma's passion for genomics and her innovative approach to research have allowed her to make significant contributions to the understanding of bacterial niche adaptation and antibiotic resistance. Her work continues to shape the landscape of genomics research in the field of biological sciences.
Key Publications
Djeghout B, Saha S, Sajib MSI, Tanmoy AM, Islam M, Kay GL, Langridge GC, Endtz H, Wain J and Saha S (2018). Ceftriaxone-resistant Salmonella Typhi carries an IncI1-ST31 plasmid encoding CTX-M-15. J Med Micro 67: 620-627. 2. https://doi.org/10.1099/jmm.0.000727 
Langridge GC, et al (2015). Patterns of genome evolution that have accompanied host adaptation in Salmonella. Proc Natl Acad Sci 112 (3): 863-868. 3. https://doi.org/10.1073/pnas.1416707112 
Barquist L, Langridge GC, et al (2013). A comparison of dense transposon insertion libraries in the Salmonella serovars Typhi and Typhimurium. Nucl Acid Res 41 (8): 4549-4564. 4. https://doi.org/10.1093/nar/gkt148 
Fookes M, Schroeder GN, Langridge GC, et al (2011). Salmonella bongori provides insights into the evolution of the salmonellae. PLoS Pathog 7(8): e1002191. 5. https://doi.org/10.1371/journal.ppat.1002191 
Langridge GC et al (2009). Simultaneous assay of every Salmonella Typhi gene using one million transposon mutants. Genome Res 19: 2308-2316. https://doi.org/10.1101/gr.097097.109